New Volkswagen CC will be disclosed to the public world premiere at the Los Angeles Auto Show 2011 (18-27 November). Phases of initial start shortly thereafter. Volkswagen in the first place to offer a new DC in Germany in February 2012, then in the stadiums in Europe, America, Russia, China (local version from 2013) and all other sales regions associated with this class of vehicles.
With the front and rear new style, makes the new Volkswagen CC perfected an even bolder step into the luxury car. Its wide range of standard features has become more exclusive, and now includes new bi-xenon headlights, cornering lights and a new static design LED tail. Even standard detection fatigue, RCD 310 radio CD system, stainless steel sill plates and headrest security with the addition of longitudinal adjustment (front seats).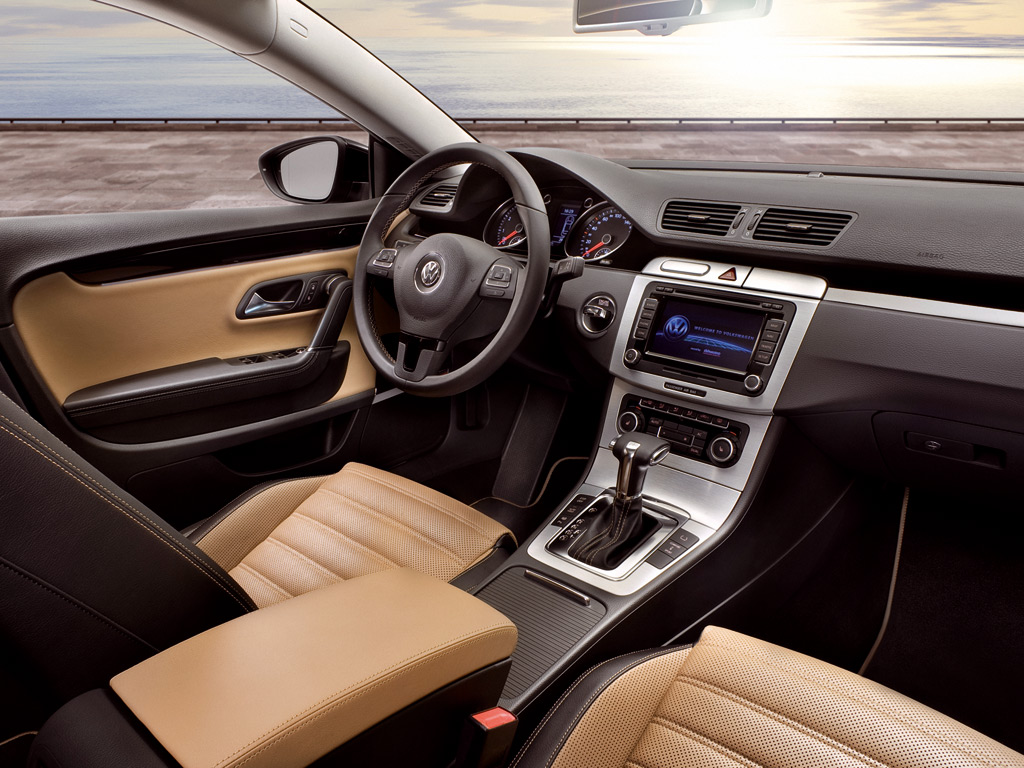 Volkswagen CC will be powered by gasoline direct innovative and diesel engines, all diesel engines (TDI) is equipped with stop / start system and regeneration of the battery (for the recovery of braking energy) as standard . All petrol engines are also a feature of regeneration of batteries. Output TDI 103 kW / 140 PS and 125 kW / 170 hp. The petrol versions of DC Sports to develop a Europe 118 kW / 160 hp, 155 kW / 210 PS and 220 kW / 300 hp. In the U.S., Volkswagen once again begins with the power of the gasoline engine of 147 kW / 200 PS (TSI) and 206 kW / 280 hp (ISP). All the engines to work with great efficiency. A good example is the 140 hp TDI. With a six-speed manual gearbox, fuel consumption of 4.7 l/100 km (equivalent to 125 g / km CO2).